BrainWorking Recursive Technique®
---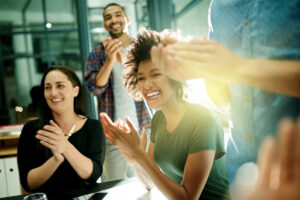 Welcome!
Would you like to have the opportunity to:
Release limiting beliefs that could be holding you back
Change your reactions to fearful situations
Move forward in any way you desire, after overwhelming or stressful life experiences
Improve your self esteem and self worth
Experience a non- traditional method
Resolve efficiently and quickly what has been disturbing you
Replace fear with peace
---
---
Q. What Is BWRT®
A. BrainWorking Recursive Therapy® (BWRT®) is considered a neuroscience-based process developed by Terence Watts, a UK therapist and author and was first taught in 2013. BWRT® is believed to work in a unique way to "defuse" emotional triggers before they reach the part of the brain that activates the emotional response. In this way the response to the trigger can be either be alleviated or greatly reduced. The premise of BWRT® is that it mimics the way the brain and psyche acquire the difficulty in the first place and is therefore considered a natural process. BWRT® is designed to work within the "cognitive gap", changing the response to the trigger and replacing it with whatever clients decide they would prefer. BWRT® does not require clients to talk about the details of their personal lives and allows clients the option to keep private the specifics about their emotional triggers.
Please note*
While BWRT® can be used by licensed mental health practitioners to address psychological disorders, it can also be used as a non-traditional coaching method to help release limiting beliefs and other deterrents that can keep clients from reaching their full potential. You understand that I only provide my services as a Transformational Coach. I do not provide any psychological or any other licensed health care advice, opinion, or service and I do not diagnose, treat, or cure any psychological disorders or medical conditions.
---
Q What can BWRT® be used for?
BWRT® has been shown to be useful to help reduce or alleviate disturbances associated with overwhelming or stressful life experiences that may have left you stuck in some way.
BWRT® can addressing stressful situations that you would like to tackle with more ease.
BWRT® can assist in developing new beliefs about yourself that can serve you better.
BWRT® can provide you with an understanding of why you have always reacted in ways that don't serve you.
BWRT® can assist in your creating self love and self respect
BWRT® can provide you with help if you prefer to not  talk about your story or rehash uncomfortable details.
---
Q. Are you a good candidate for BWRT® with Judith
A. Judith considers a good candidate for BWRT® is someone who is:
Ready to change
Believe there is the possibility for change
Can imagine behaving and feeling different
Committed to taking responsibility for that change
---
---
Q. Why work with Judith Levy as your BWRT® practitioner?
A.
Judith has trained in multiple alternative methods and is skilled in using protocols such as those used in BWRT instead of straight-talking sessions.
While working with families, Couples and Individuals for the past 35 years, Judith and her clients have accomplished great successes together. Check out her testimonial page. Her clients often report having gained more success than they had imagined possible.
Judith is keenly intuitive and her intuition can provide clarity and useful insight
Judith's combination of skills involving Education, Behavioral Science, Energy Work, BWRT® and Transformational Coaching, all come together to offer you a powerful guide.
---
Q. Are BWRT® sessions available by phone and on Zoom?
A. Yes! Judith offers in person sessions in her beautiful office in SqHill,
Zoom, phone or in office sessions– The choice is yours!
 Let's together, create the highest version of yourself!